Meet Our Team
Fire Restaurant of W Bali - Seminyak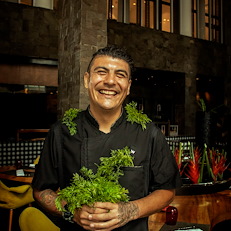 Norberto Palacios
Director of Culinary
Norberto Palacios
Director of Culinary
Buenos dias! Meet Argentinian-born Executive Chef, Norberto Valdez Palacios, who was first drawn to Bali by its sheer natural beauty but stayed to deliver his innovative vision of Balinese cuisine with an Argentinean twist. Norberto first joined the W family in 2019 at W Maldives. He studied at the Instituto Argentino de Gastronomia before earning his Culinary Art Degree - Professional Gastronomico from Ecole Le Notre Argentine. Lucky for us, Norberto's signature flair has found a new home at FIRE.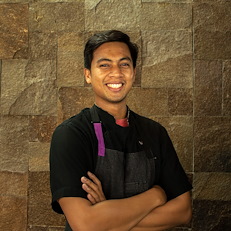 I Made Sember
Sous Chef
I Made Sember
Sous Chef
A lifelong passion for grilling led I Made Sember on a smoky trail to become FIRE's award-winning Sous-Chef. Having developed an encyclopedic knowledge of grilling techniques on the Island of the Gods, he chose to specialize in western food, especially grills and pasta. As part of our opening team, Chef Sember has been cooking up a storm at W Bali since day one.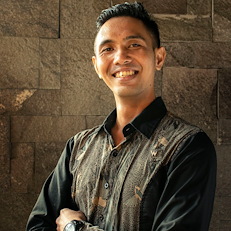 Eddy Saputra
Outlet Manager
Eddy Saputra
Outlet Manager
Sparking joy and kindling positivity, Dewa Made Eddy Saputra is beloved by guests and colleagues alike. He's been smiling with us at W Bali - Seminyak since 2011. Before that, he was getting guests fired up at some of Bali's most internationally renowned restaurants, and - for a time - even a luxury cruise ship. "I love to meet people from around the globe, share stories with them about Bali and hear their stories from back home," he explained.